"Left Turn" – The Road Poster
Based upon Director Mauricio Marin's idea of having the lines of the road fading outward from the expressionistic
facial lines of Danny Trejo (Samuel Lopez) this is the first in a series of posters for the film "Left Turn".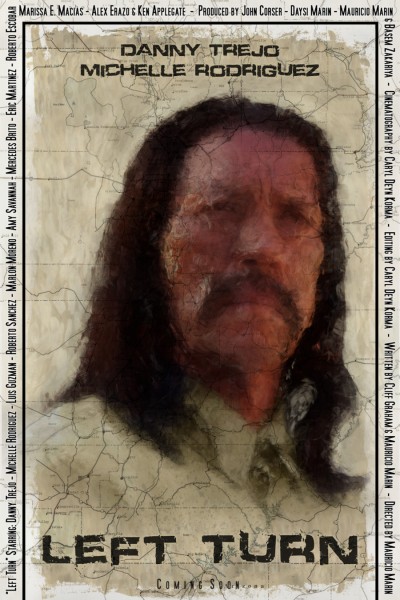 I finished this piece quickly, so what you see here will most likely be the first version with a more refined second
version to come as I feel this could be fleshed out much more faithfully to Mauricio's original idea.
But, for now v2 will wait as more and different art is to come for "Left Turn".
Here's a 1:1 detail, click through to see its full size;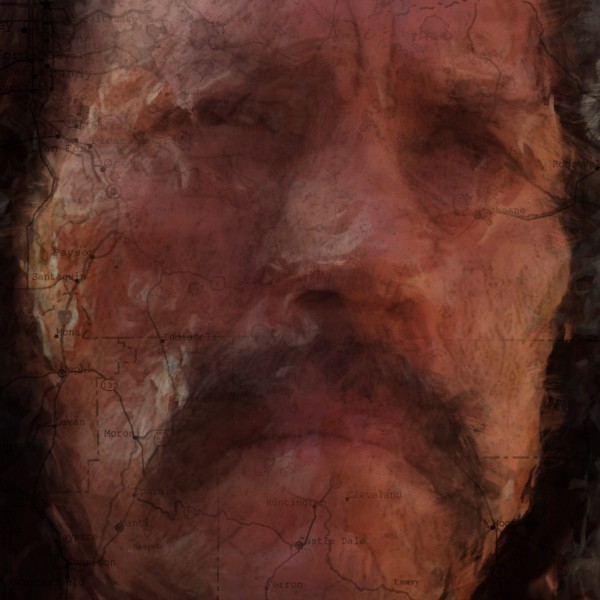 Technical Info;
Painted in Photoshop CS5 in around 50 hours.
Because of how quickly I needed to completed this, it is only half sized at 12″ x 18″, 300dpi.
(v2 will be the standard 24″ x 36″)
For the initial sketching and layout, I used VFX Workshops Pencil Brush Pack, available here.
For painting, I used mainly the default CS5 Mixer brushes. I have some custom
Mixer brushes but they aren't very far away from the default setup's at all.