"Eyes Only"
A quick 3D render I did using a friends (Richard Jeffries) mesh, "Trim-Lite".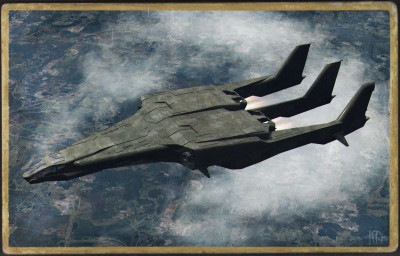 Ship textures by me in Photoshop CS5.
Ground texture is a 4K satellite image of Disneyworld, available here.
Post-work in Photoshop CS5. (Jet exhaust, photo-aging, chromatic aberration, etc)
The ship texture I made (It was tiled across the mesh), feel free to re-use as you wish.